» A family business, with true family spirit and a shared passion for wine.

We have a wide range of skills and are responsive to our customers' needs.
Christine and Patrick are the two owners of the Domaine.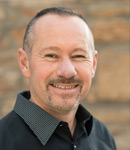 Patrick Luquet
Patrick has been working at the Domaine since 1992.
He started out by learning the winemaking profession then gravitated towards the sales area.
Nowadays, he spends a large part of his time preparing orders
and selling wine but still helps out in the vines during busy periods.
Patrick speaks English and will be your contact person in France or abroad.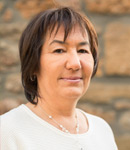 Christine Luquet : Patrick's sister
Christine began working at the Domaine in 1987. At the very beginning she worked with the vines,
before emerging as a key person in our administrative structure.
Her main job is to welcome and look after both French and foreign customers.
Christine's major assets are a perfect knowledge of the world of winemaking,
together with openness and outstanding professionalism.

Christine speaks English and will be your permanent contact person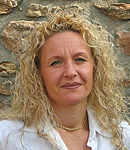 Sandrine came to assist Patrick in 2005.
As sales representative, Sandrine is responsible responsible for assisting our regional customers on a day-to-day basis (restaurants and businesses) and ensuring their deliveries.
Responsive to our customer's needs, she is the new "driving force" behind our business.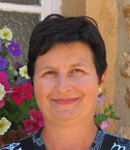 Sylvie Seigneuret, Sylvie has been present in our wine estate since December 2010.
Thanks to her great experience acquired in the wine business, Sylvie will help Patrick and Christine to welcome customers, answer the phone and prepare orders.
She will also keep her close link to the vineyards while doing seasonal jobs.
Her strengths: dynamism, competence and versatility.